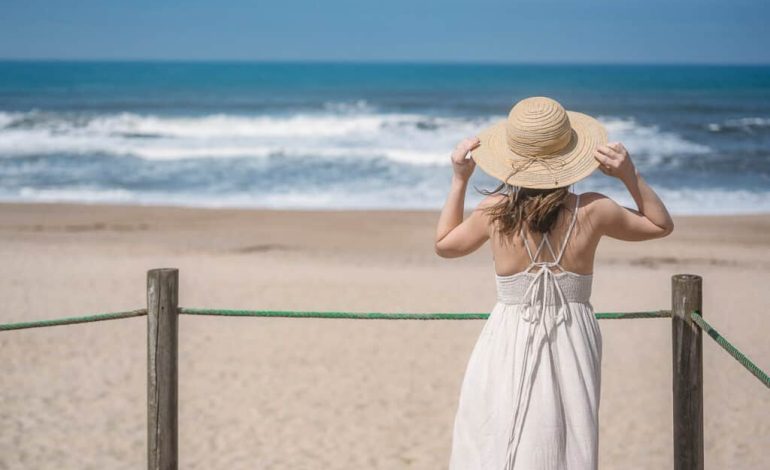 Are you planning a transatlantic escape from the bustle of New York City to the vibrant nightlife of Ibiza, specifically to attend the renowned 'Tale Of Us Present Afterlife' rave party? If so, you're in for an unforgettable journey. Here's your comprehensive guide to making the trip, with pointers on what to pack, what to wear, and an overview of potential costs.
Planning your Travel
Your journey to Ibiza starts at one of the airports in New York. The city is served by three major airports: JFK, Newark, and LaGuardia. However, no direct flights from New York to Ibiza (IBZ) are available, so you'll have to plan for at least one layover, commonly in cities like London, Madrid, or Barcelona. As of 2023, a round-trip economy flight costs approximately $800-$1200, depending on the time of booking and season.
Remember to book your flights well in advance, especially if you plan to attend the 'Tale Of Us Present Afterlife' rave party, which typically happens during the summer when Ibiza's party scene is in full swing. Once you land in Ibiza, you can take a taxi or a local bus to your accommodation.
Choosing Accommodation
Ibiza offers a range of accommodations to suit every budget. Budget travelers can find hostels and budget hotels for around $50-$100 per night. Mid-range hotels typically cost between $150-$250 per night, while luxury resorts can go well over $500 per night.
For convenience, consider booking a hotel near the venue of the 'Tale Of Us Present Afterlife' event, usually at one of the major clubs in Ibiza Town or Sant Antoni. This way, you can enjoy the party to the fullest without worrying about late-night travel.
Packing Essentials
When packing for Ibiza, remember that the island is known for its hot Mediterranean summers. Pack lightweight clothing, a swimsuit, a good pair of walking shoes, and don't forget your festival outfits. Sunscreen, sunglasses, a hat, and a reusable water bottle are also must-haves to protect yourself from the sun.
Regarding the rave party, don't forget to bring your ID as proof of age. The legal age to enter clubs in Ibiza is 18. Also, while credit and debit cards are widely accepted, it's a good idea to carry some cash for smaller vendors or emergency needs.
Event Attire
The 'Tale Of Us Present Afterlife' rave party is all about letting loose and expressing yourself. Comfort is key when it comes to attire. Most attendees opt for stylish but comfortable clothing, such as shorts, tank tops, cowgirl boots, loose shirts, dresses, or rompers. Remember, you'll be dancing for hours!
Footwear should also be comfortable – think sneakers or comfortable sandals. It's common to see attendees wearing vibrant colors, unique patterns, and even costumes. However, it's equally acceptable to keep things casual and simple. The goal is to have fun, so wear what makes you feel confident and ready to dance the night away.
Event and Additional Costs
The entrance fee for 'Tale Of Us Present Afterlife' can vary depending on the time you arrive and whether you've purchased a ticket in advance. Generally, expect to pay between $50-$70 for the event. Drink prices inside the clubs are quite high, with cocktails often costing between $15-$20 and a bottle of water around $10.
Additionally, you might want to set aside some budget for meals, local transport, souvenirs, and any other parties you might want to attend.
In total, a budget traveler should anticipate spending around $2,000-$2,500 for a week's trip, including flight, accommodation, event, and daily expenses. Those seeking more comfort or luxury should budget for $3,500-$5,000 or more.
In Conclusion
Attending the 'Tale Of Us Present Afterlife' rave party in Ibiza is an experience like no other. The stunning island locale coupled with high-energy music makes for an unforgettable adventure. Plan your journey with care, pack wisely, dress comfortably, and get ready for the time of your life in the party capital of the world. Ibiza awaits!