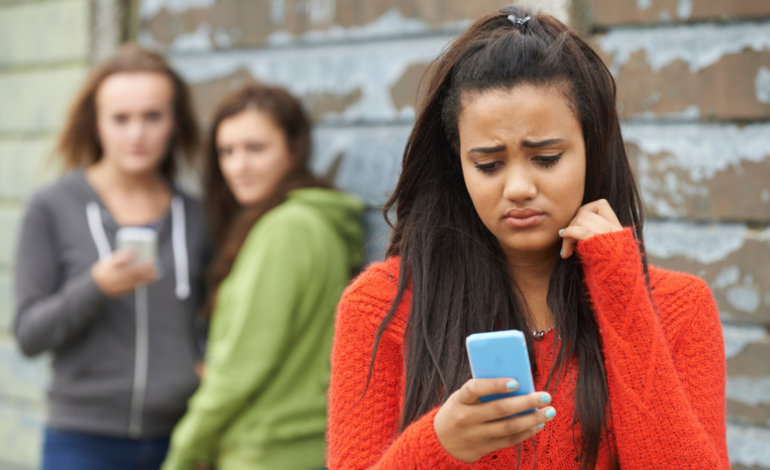 Harassment is typically defined as a continuous pattern of conduct that is designed to frighten, hurt or humiliate an individual who is being targeted. Online harassment refers to these acts that occur by using technology that is digital, like social media, email or gaming platforms, messaging services or mobile phone communications.
What is online harassment?
Cyberbullying, also known as online harassment, can be described as:
Invading, insulting, or unwelcome posts or comments photographs or other content that are used to berate, intimidate, harass or annoy you.
Trolling is described as:
Making provocative or inflammatory remarks on social media with the aim of provoking discussions, or creating tension
Types of online harassment
Cyber harassment, also known as online harassment include various forms of abuse, such as hate speech, cyberbullying, cyberstalking impersonation and doxxing (also known as "doxing"), swatting and Sextortion, revenge porn and many more. Most of these are considered to be crimes that can be punished under the laws of both states and federal, according to the particular behavior and the harm done by the perpetrator to their victim.
Online harassment examples
Hate speech 
is a popular kind of Online harassment which includes offensive and discriminatory language or acts caused by animosity towards certain elements of identity like race or religion, gender identity or. While there's no official standard for hate speech and it is defined by the use of insults, name-calling as well as other types of verbal abuse. These can also be communicated via memes and images through social media.
Cyberbullying 
is the deliberate repeatedly causing of harm to an individual or group by digital methods, usually via Facebook and other social networks. Every State has different law on cyberbullying, including punishments for school and criminal.
Cyberstalking 
is a further common instance of online harassment, which is characterized by repeated and targeted intimidation, threats and harassment directed at only one individual. It could involve false accusations as well as defamation and vandalism. In many instances it's an offense that is punished under both state and federal laws.
Doxing
Doxing is the process of acquiring the documents of an individual (docs) and then posting them online. It is the act of locating a person's personal information, such as their address of residence, bank details, mobile number, or driver's license number and publishing it online to allow others to employ as tools for online harassment. Because government social media accounts are often awash with followers, they could be very effective in helping harass individuals by sharing private information with a large number of users.
Swatting
Swatting is an extremely risky kind of impersonation that could have devastating consequences. If you've not heard of it before Swatting is the act of impersonating another person and posing a grave online threat that can result in an SWAT team bursting through their doors. It's not that common online harassment however it can occur and an official social media account (or mobile) number can be the best location to make an online threat.
Impersonation
is when someone takes on the identity of an individual or organization without their permission and in the hope of harming, intimidating or defrauding others. Impersonation is commonplace in phishing scams using fraudulent social media profiles and could cause significant harm to a company.
Online Harassment Precautions Steps
Consider your situation. There are various types of online harassment, ranging from hacking, cyberbullying and the pharming. PEN America, a human rights group , has a glossary of terms that will assist you in identifying the issues you're experiencing -and also guidelines on what to do in every circumstance. For instance, if you suspect someone has impersonated you on the internet The group recommends notifying the website where it's posted. PEN America also has guidelines for when you should involve law enforcement.
Be sure to take care of your emotional well-being If you find yourself an object of attention. Being harassed online can make you feel stressed and anxious. This advice sheet of the online harassment prevention organization Heartmob gives advice on how you can deal with the psychological health consequences of being victimized Take time off from social media and discuss what transpired with your trusted family and friends and keep in mind that you're not the one to blame.
Be safe from further threats by enhancing your privacy online. You can make it more difficult for hackers to gain access your account and personal data by maintaining the best "digital hygiene." This includes using strong as well as unique passwords. It also means setting up two-factor authentication and securing your data with encrypted applications.
How Can You Stop Someone From Harassing You?
Every social media platform and messaging platform offers options to report and remove offending content. It is legal to take actions against those who engage in online harassment, too.
Block and Mute
Utilizing the platform that was where the harassment occurred is the first choice for responding to online harassment.
Block It is possible to silence the perpetrators of most social media platforms through blocking their account(s) and hinder them from accessing your profile or interacting or interacting with you in any manner. This will stop harassment on a particular site but persistent attackers might look for other platforms or create fake accounts to keep targeting you. Be aware that when you're gathering data to report to the police or to a lawyer, blocking your account will stop you from recording any new harassers.
Mute On certain websites, you are able to "mute" certain information or accounts, which means that it won't appear in your feed or search or inbox. The difference between blocking and muting is an important aspect: you're just preventing yourself from seeing information, but other users who are on the platform may be able to see threatening or defamatory content. This doesn't affect the ability of the person who is responsible to harass you and others.